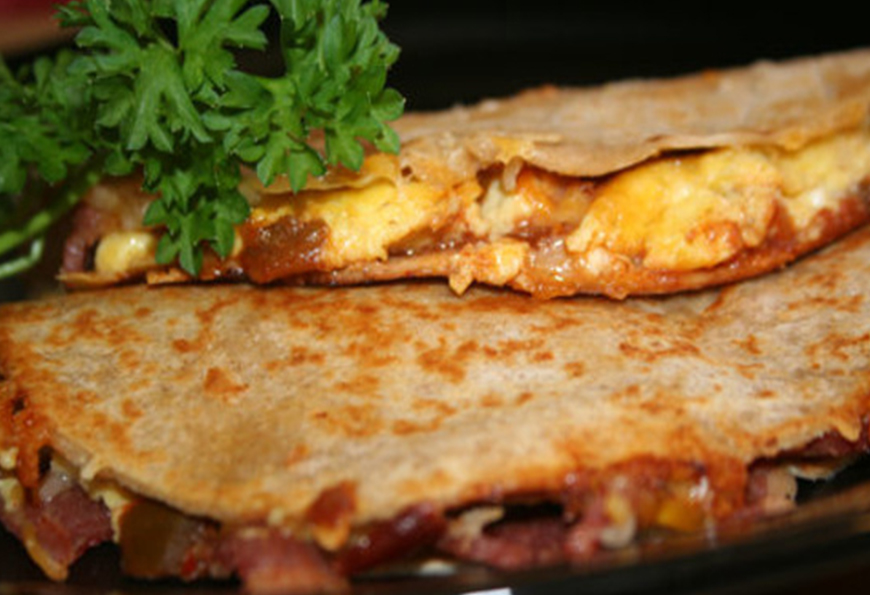 Pimento Cheese and Bacon Quesadillas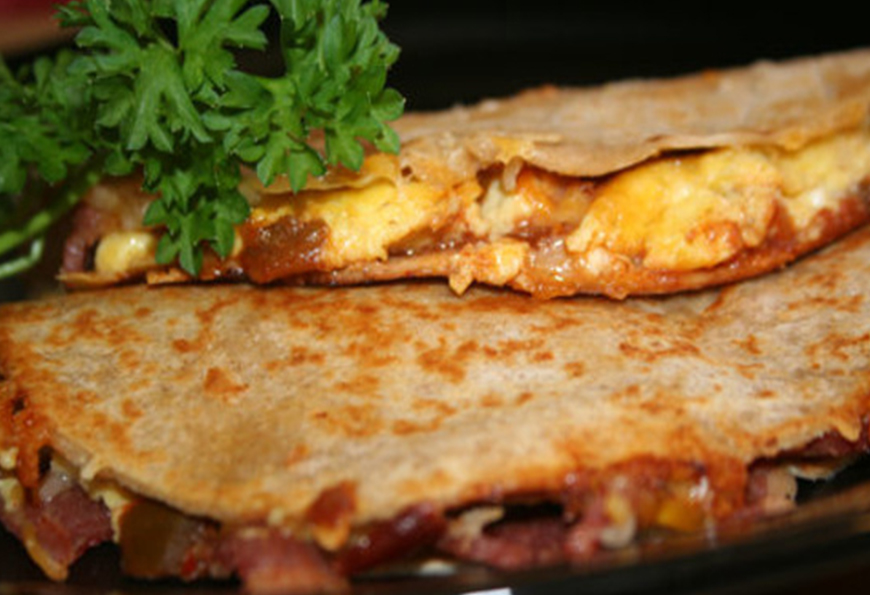 Pimento Cheese and Bacon Quesadillas
Ingredients:
(1) cup Mrs. Grissom's SELECT Old Fashioned Pimento Cheese
(4) large flour tortillas
(8) slices bacon, cooked
Olive oil, for cooking
Directions:
Heat skillet over medium high heat. Add olive oil.
Spread ¼ pimento cheese onto half of a quesadilla. Add two slices of bacon on top of the cheese. Fold tortilla in half, forming a half circle with filling inside.
Add to skillet and cook 1 minute on each side, or until cheese melts and the outside shows signs of browning.