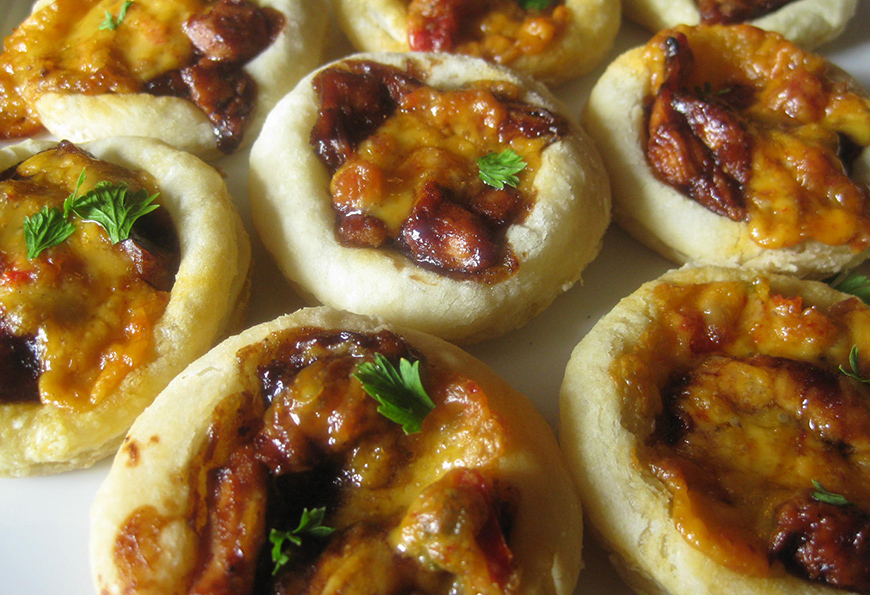 Pimento Cheese & BBQ Chicken Appetizer Puffs
Pimento Cheese & BBQ Chicken Appetizer Puffs
These individual appetizers will be gobbled up at your next party, tailgate, or holiday celebration. They even taste great cold, but don't count on them being around long enough for there to be any leftovers.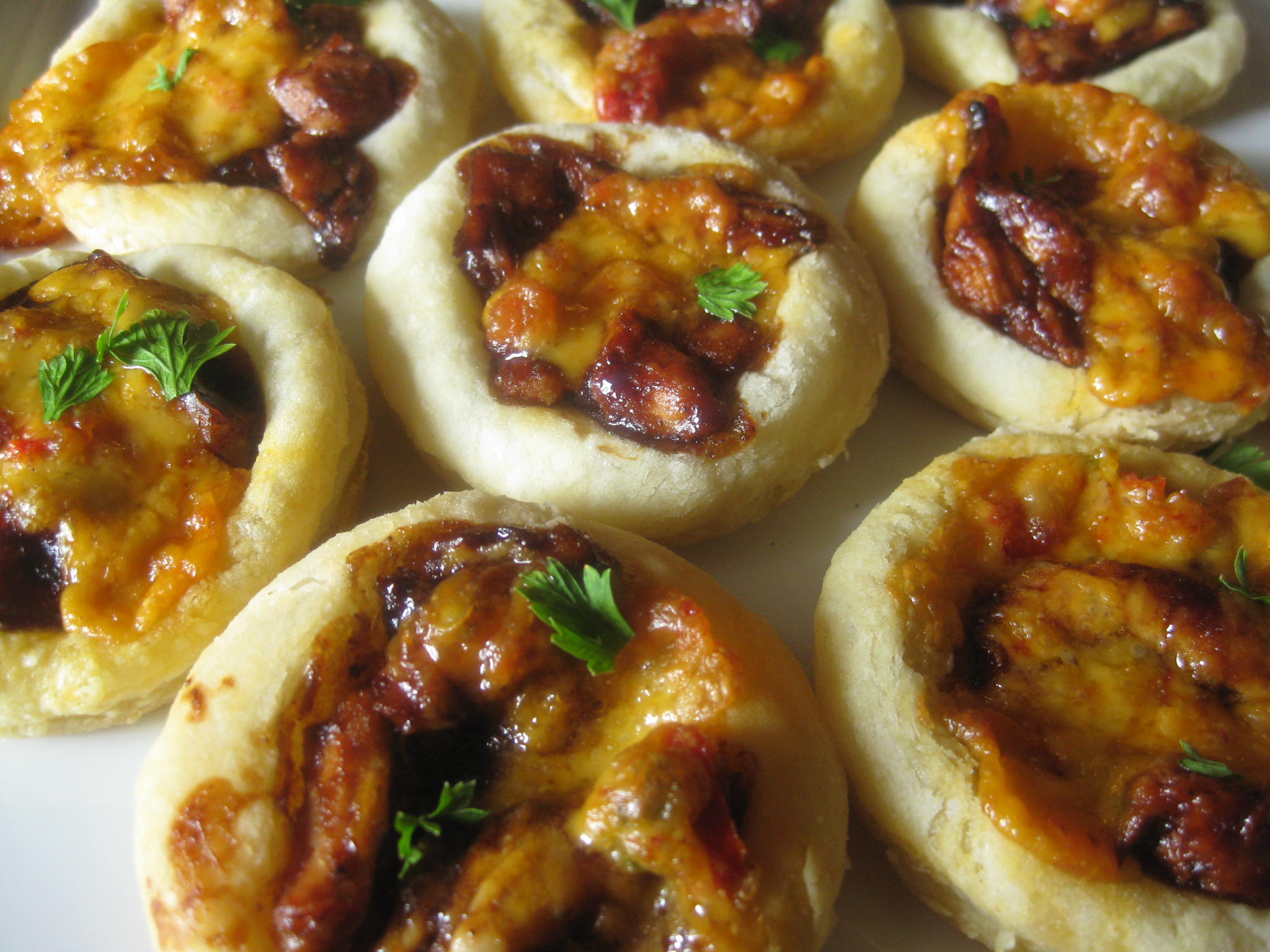 Ingredients:
1 17 oz box frozen puff pastry sheets cut into circles (use cookie cutter or juice glass)
8 oz cooked chicken, shredded
½ cup barbeque sauce
red onion, chopped (optional)
½ container Mrs. Grissom's SELECT Old Fashioned Pimento Cheese
Directions:
Preheat oven to 400 degrees.
Remove puff pastry sheets from freezer. Set aside.
In bowl, combine shredded chicken and barbeque sauce. (You can add more sauce if you prefer to have a 'saucier' consistency.)
Line cookie sheet(s) with parchment paper. Cut circles out of puff pastry sheets using a cookie cutter or juice glass. Do this before sheets are thawed completely so they are easier to work with. Place the circles on the cookie sheets, at least 2 inches apart as the pastry will rise while baking.
Spread chicken and sauce combination on pastry rounds, leaving an edge (pizza crust). The pastry will rise, so don't pile chicken on too much or the rounds will overflow. If using onion, top with chopped onion.
Top with heaping teaspoon of Mrs. Grissom's

SELECT Old Fashioned Pimento Cheese

.

Bake in oven preheated to 400 degrees for 15 minutes or until golden brown.
Prep Time: 30 minutes, Cook Time: 15 minutes, Ready in: 45 minutes, Yields: 25