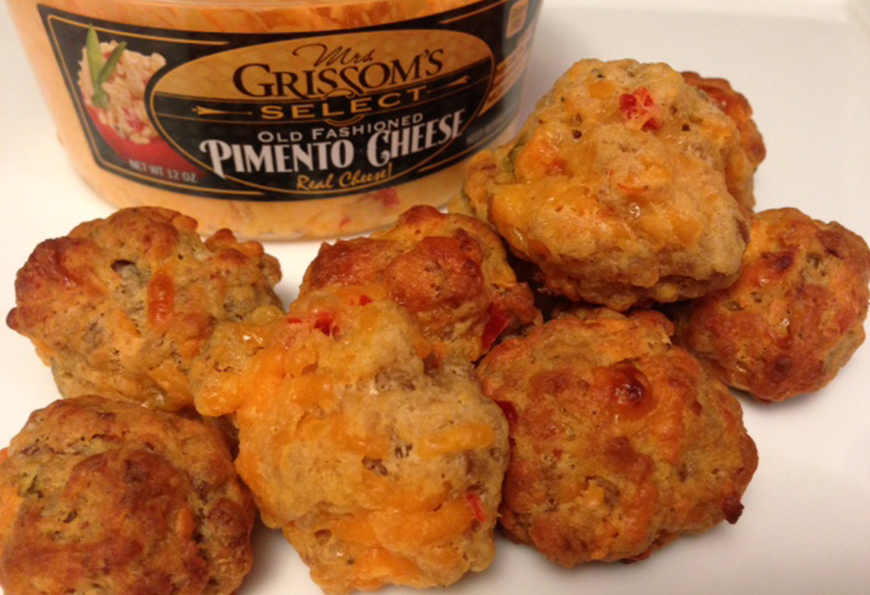 Old Fashioned Pimento Cheese Sausage Balls
Old Fashioned Pimento Cheese Sausage Balls
This truly Southern appetizer will put smiles on all your guest's faces!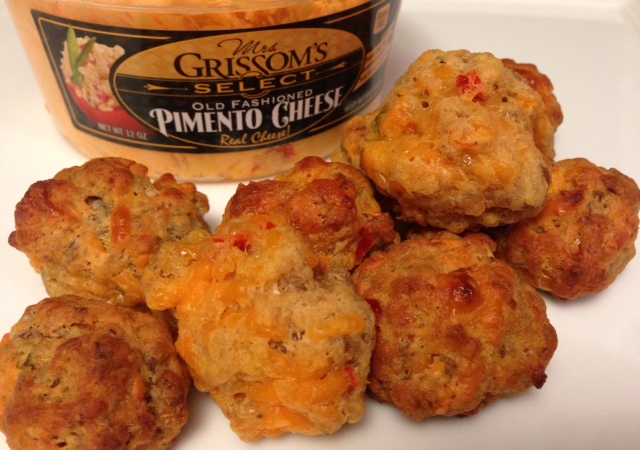 Ingredients:
1 lb sausage (for extra kick- try with a spicy sausage)
1 12 oz container Mrs. Grissom's SELECT Old Fashioned Pimento Cheese
2 cups Bisquik (or comparable baking mix)
Directions:
Allow sausage and cheese to sit at room temperature.
Preheat oven to 400 degrees.
Line a cookie sheet with parchment paper or foil.
With hands, combine uncooked sausage with baking mix until well blended.
Add cheese to mixture, continue to mix in until well blended.
Shape into one inch size balls and place on cookie sheet about one half inch apart.
Bake 15-20 minutes or until golden brown.
Prep Time: 30 minutes
Cook Time: 15-20 minutes
Yields: Approximately 50 sausage balls