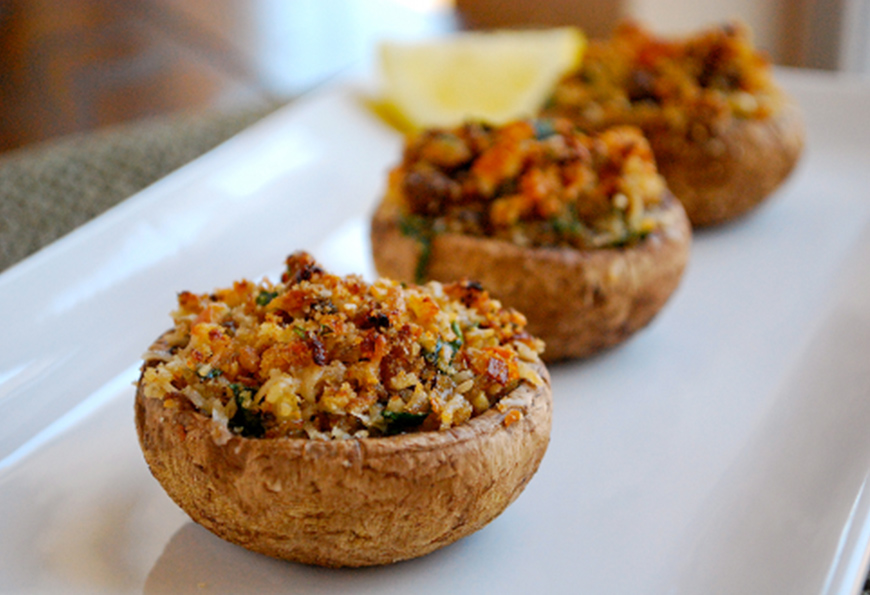 Stuffed Mushrooms with Smoked Gouda with Bacon
Stuffed Mushrooms with Smoked Gouda with Bacon
These mushrooms are great as an appetizer or side dish, you can even make them ahead of time which gives you more time to enjoy time with your guests.
Prep Time: 30 minutes, Cook Time: 20 minutes, Yields: 24 mushrooms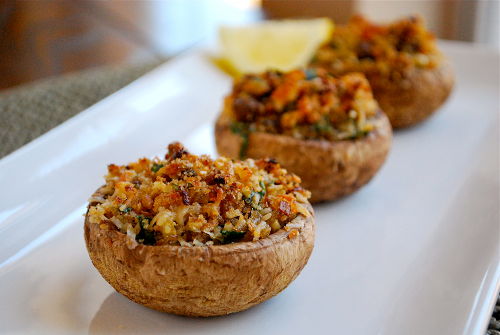 Ingredients:
24 large mushrooms
½ cup Mrs. Grissom's SELECT Smoked Gouda with Bacon
½ cup panko bread crumbs
2 small garlic cloves, chopped
1 tablespoon fresh parsley, chopped
Kosher Salt
Black pepper
Olive oil
Directions:
Wash mushrooms, removing stems, and pat dry.
Preheat oven to 400 degrees. Line a baking sheet with aluminum foil and set aside.
In a small bowl, combine the bread crumbs, Smoked Gouda cheese, garlic, parsley, pinch of salt and pepper. Mix well.
Stuff the breadcrumb filling into each of the mushroom caps and drizzle with olive oil.
Bake 20 minutes or until heated through.
Note: To prepare the mushroom caps in advance, stuff the caps with the filling but do not drizzle with the olive oil. Store the mushroom caps covered with plastic wrap and keep in the refrigerator for up to 24 hours.