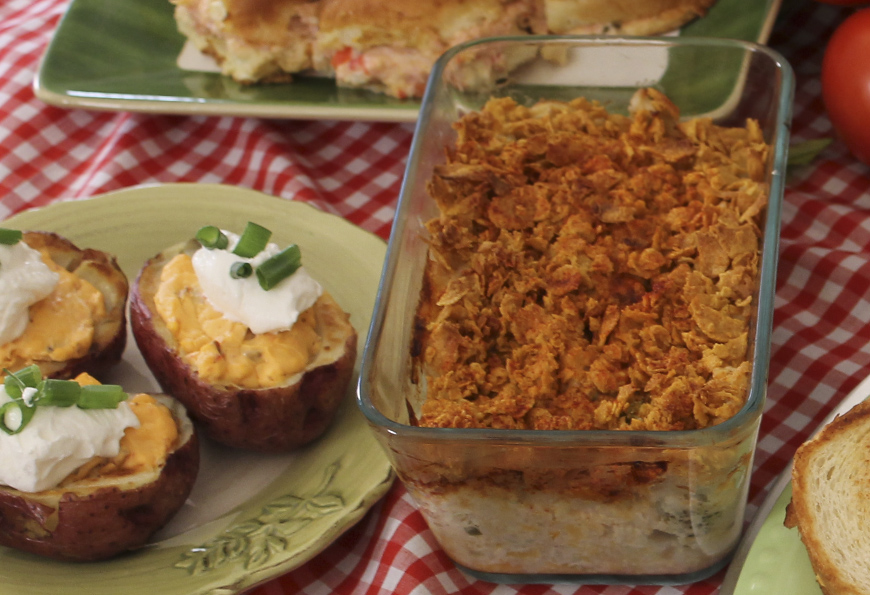 Chicken Casserole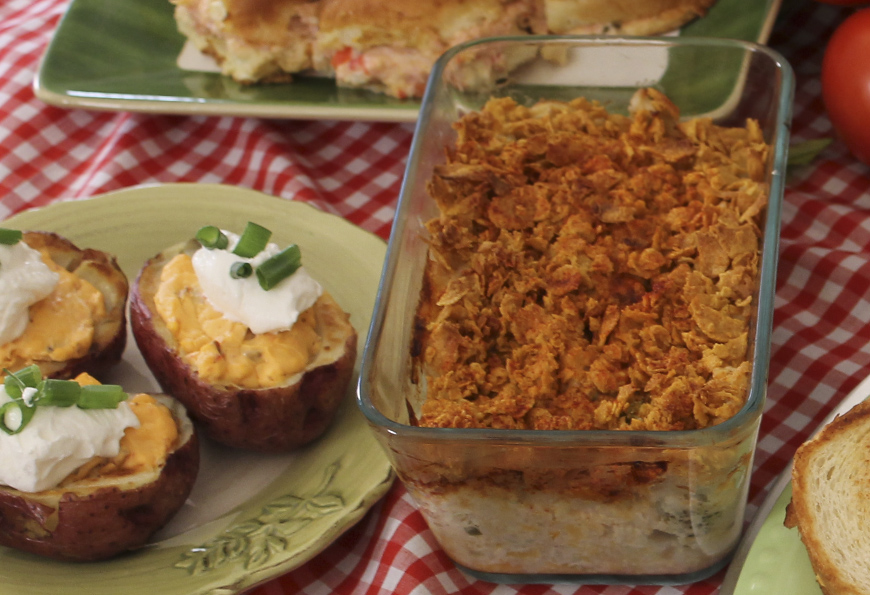 Ingredients:
1 cup water
1 cup instant white rice
(2) 10.75 oz containers Mrs. Grissom's Chicken Salad
1 cup sour cream
2 stalks of celery, chopped
2 cups fresh broccoli
½ onion, finely minced
1 cup cheddar cheese, shredded
½ cup butter, melted
1 cup corn flake cereal, crushed
Paprika (optional)
Directions:
Bring water to a boil. Add rice. Cover and let sit for 5 minutes.
Meanwhile, combine chicken salad, sour cream, celery, broccoli, onion, and cheese. Mix well and transfer to a casserole dish.
Mix melted butter and corn flakes.
Top casserole with the corn flake mixture.
Bake at 350 for 20-25 minutes, or until bubbly.
Sprinkle with paprika, if desired.