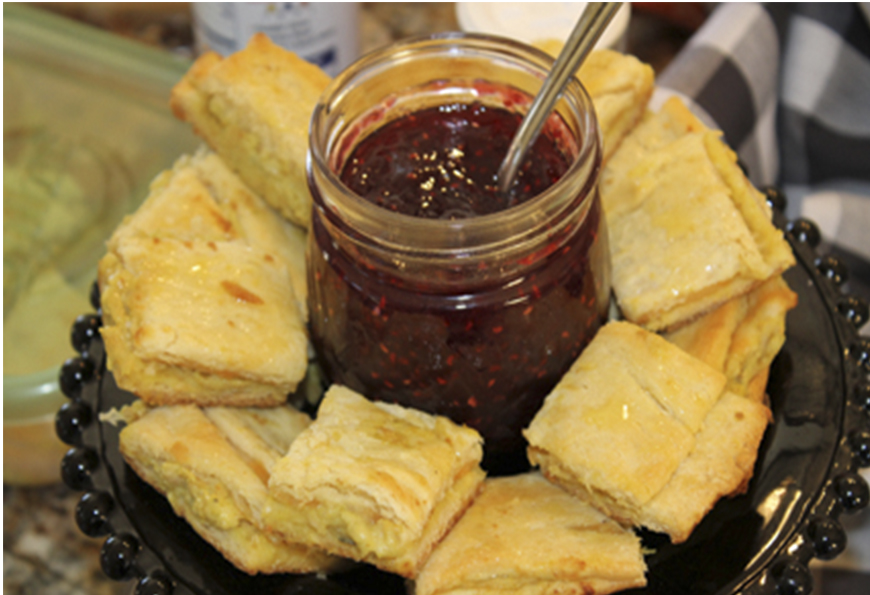 Chicken Salad Crescent Bites
Chicken Salad Crescent Bites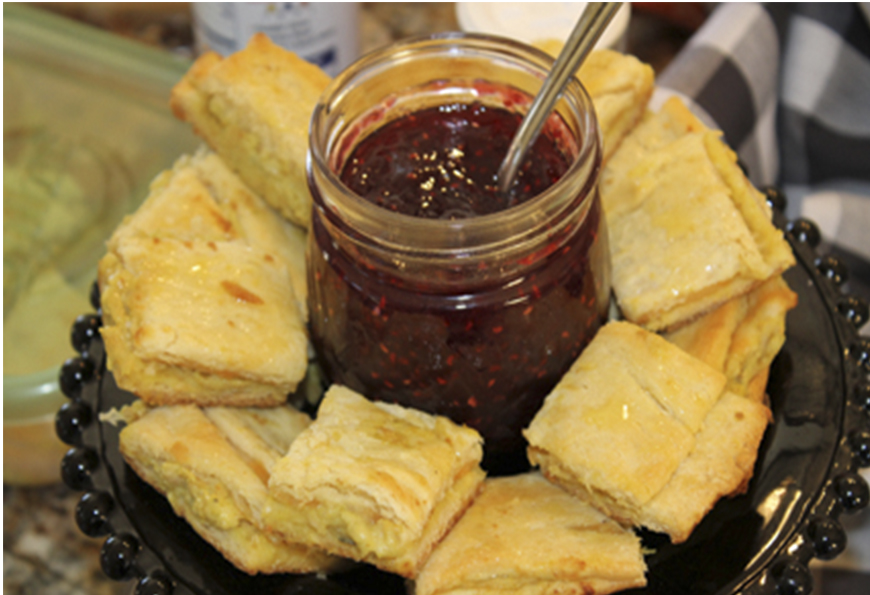 Ingredients:
(2) cans crescent dinner roll dough
(1) 11-oz container Mrs. Grissom's Chicken Salad
1 Tbsp curry powder
4 slices Colby Jack cheese
Raspberry Jam, optional
Directions:
Spread 1 container of dough on a cookie sheet, pressing to seal perforations. Leave as one large rectangle.
Mix chicken salad and curry powder well and layer on dough. Top with cheese in a single layer.
On separate surface, seal perforations in the other roll of dough to form a similarly-shaped rectangle as the bottom layer of dough. Place on top of the chicken salad mixture.
Bake at 350 for 10-15 minutes, until golden brown.
Cool slightly and cut into single-serving squares.
Serve warm, with raspberry jam if desired for a little extra color and flavor.