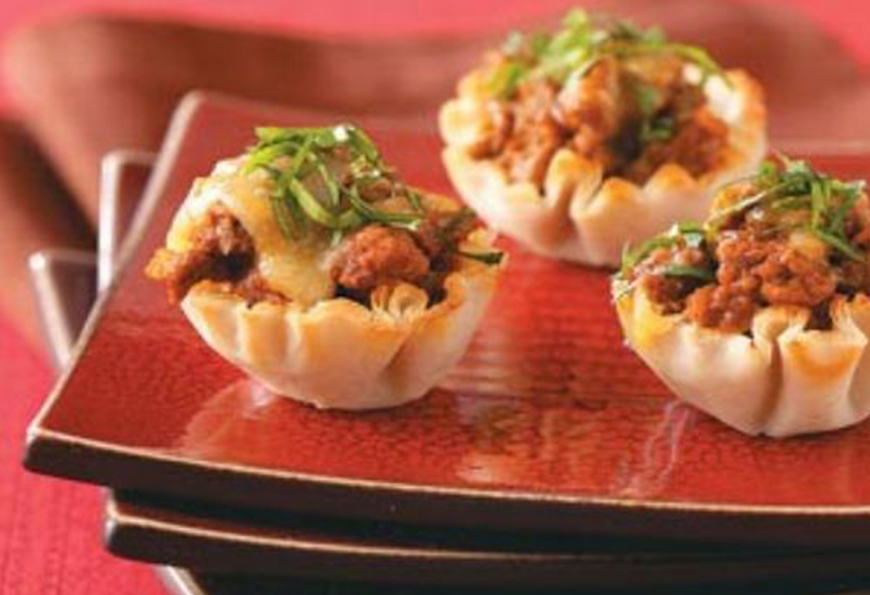 Mini Beefy Cups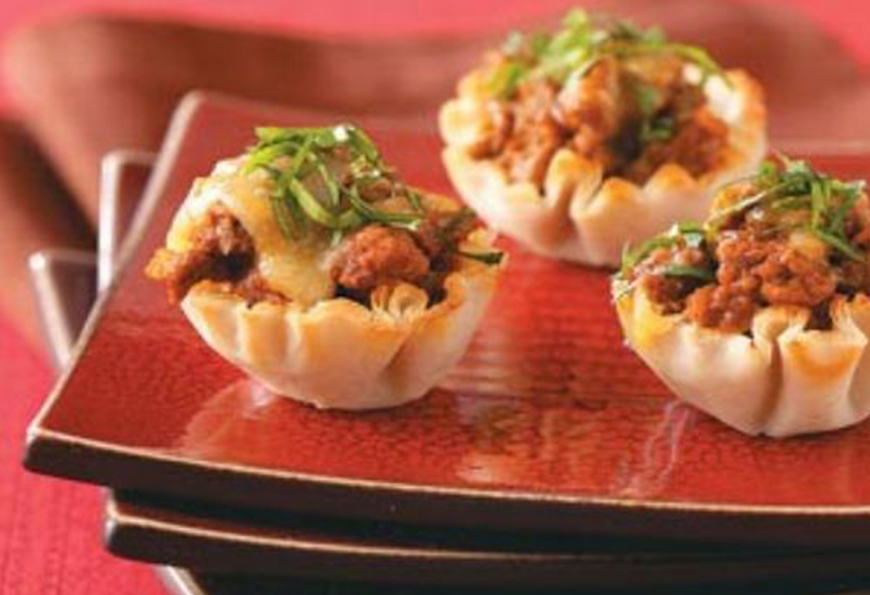 Ingredients:
½ lb ground beef
1/2 onion, chopped
½ green bell pepper, chopped
¼ cup Mrs. Grissom's pimento cheese spread, plus more for topping
30 mini phyllo, pre-cooked shells
1 green onion, chopped, optional
Directions:
Preheat oven to 350 degrees.
Cook and drain the ground beef.
Add onion and bell pepper, cook until softened.
Add pimento cheese and stir until well-blended.
Fill cups with 1 – 1 ½ Tbsp of filling.
Place on a cookie sheet and cook 8 – 10 minutes.
Top with a dollop of pimento cheese and green onion, if desired.