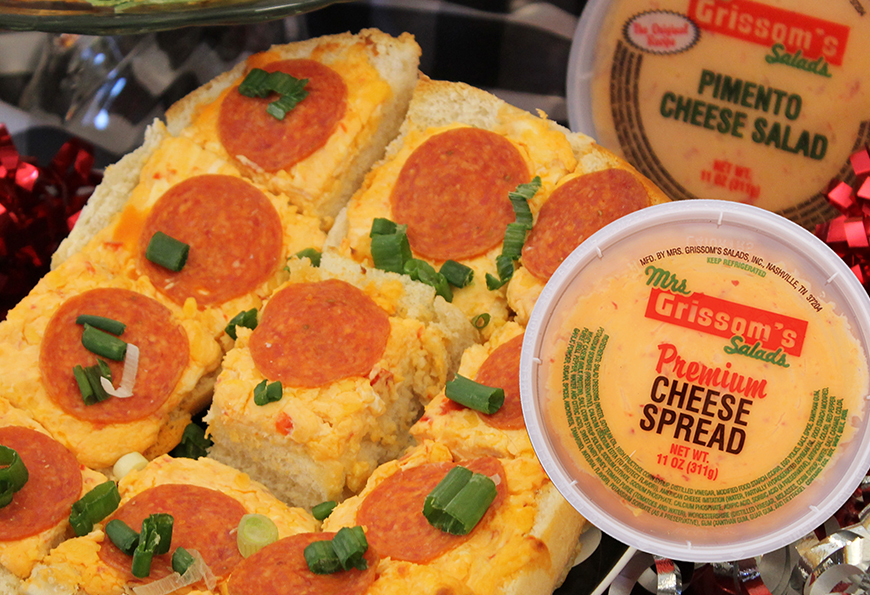 Pepperoni Pimento Bites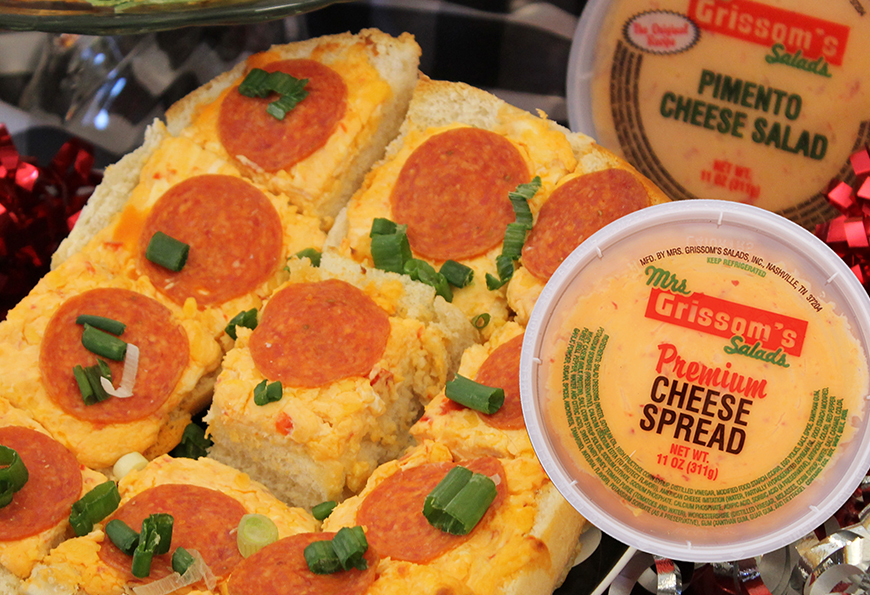 Ingredients:
1 loaf crusty French bread
½ cup butter, softened
(1) 11 oz container Mrs. Grissom's pimento cheese spread
(8) oz cream cheese, softened
(1) 7 oz package pepperoni
3 green onions, chopped (green and white parts)
Directions:
Pre-heat oven to 350 degrees.
Cut bread in half, length-wise to make two pieces of bread. Spread soft butter evenly over cut surface.
Combine pimento cheese spread and cream cheese. Layer on bread
surface evenly. Add pepperoni and green onion and place on cookie sheet.
Bake for 7-10 minutes or until golden brown.
Cut into strips for serving and enjoy! Serve warm.