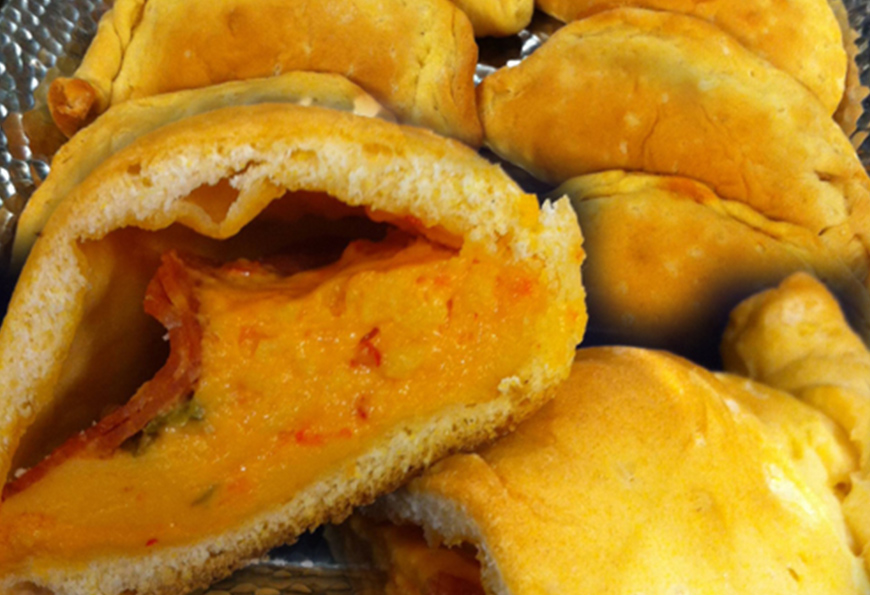 Pimento Cheese Biscuit Pockets
Pimento Cheese Biscuit Pockets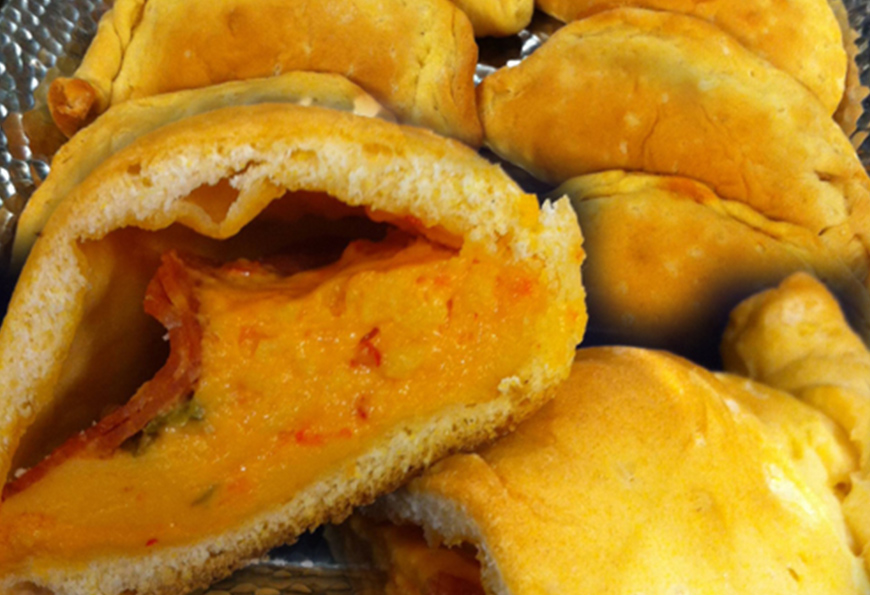 Ingredients:
(1) 11 oz container Mrs. Grissom's pimento cheese spread
(1) tube refrigerated biscuits (8 count)
24 – 30 pieces pepperoni
(4) green onions, chopped (both white and green parts)
(1) small can sliced black olives
Directions:
Pre-heat oven according to instructions on biscuit dough.
Roll out each biscuit, using a rolling pin, into a flat circle. Scoop spoonful of pimento cheese into center of each circle.
Top with pepperoni, green onions, and black olives.
Dip fingers in water and wet the outside of the biscuit dough. Fold dough over on itself, forming a semi-circle. Press dough together to seal the pocket.
Place on cookie sheet and bake according to biscuit dough directions (8 – 10 minutes).
Let cool and enjoy!
Feel free to use a combination of different ingredients to stuff these pockets, according to family tastes and the contents of your pantry!