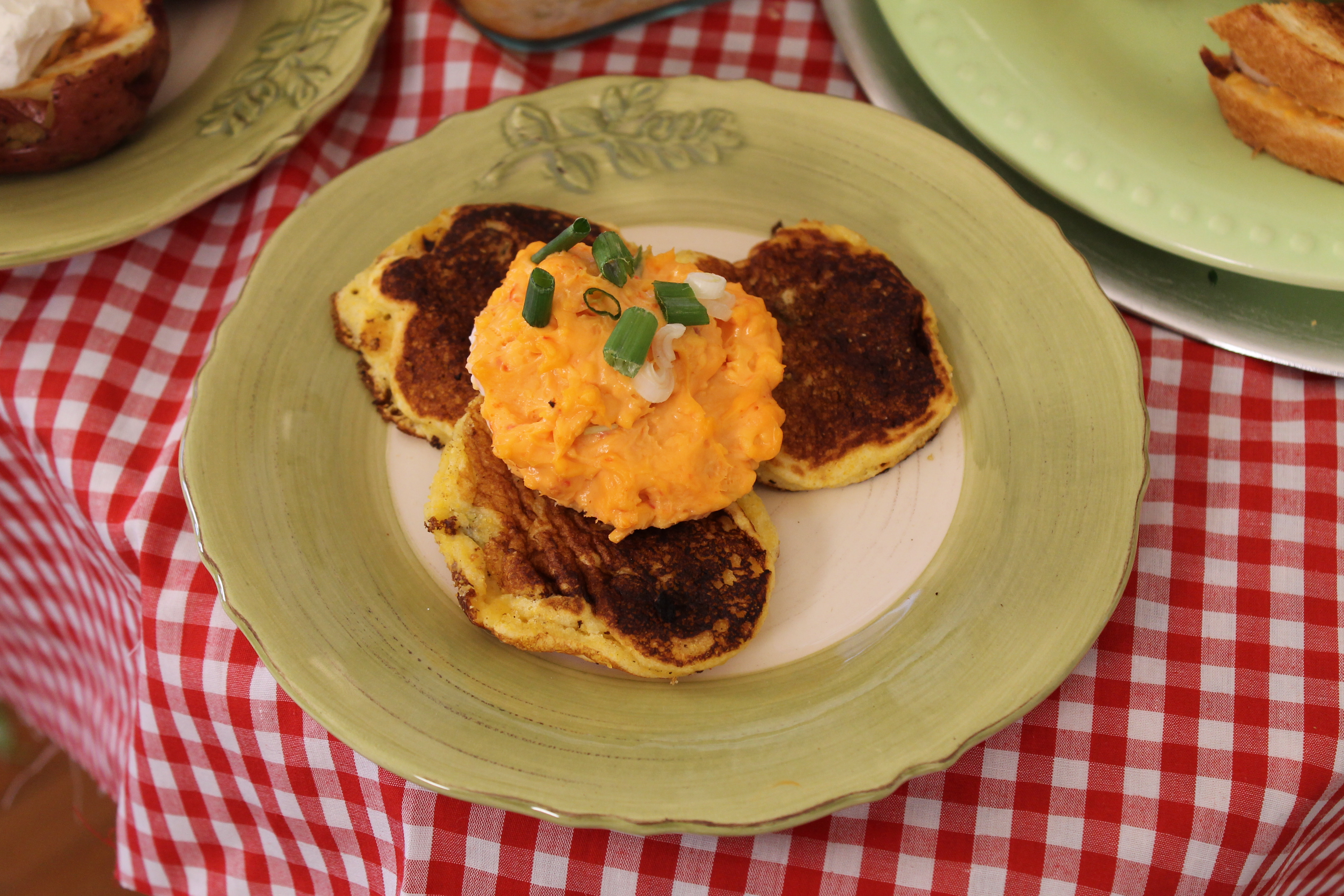 Pimento Cheese Mexican Cornbread Bites
Pimento Cheese Mexican Cornbread Bites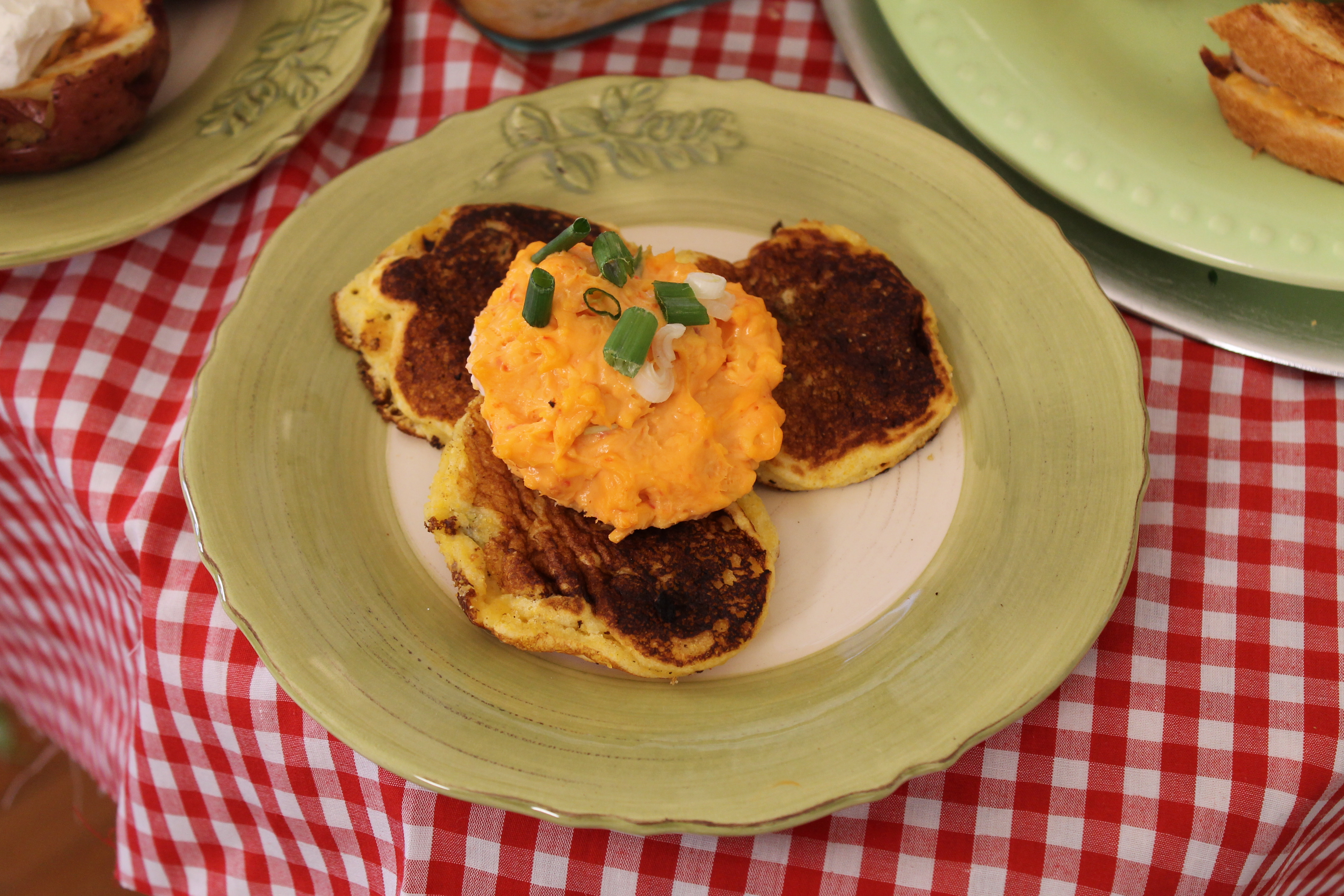 Ingredients:
(2) 8.5 boxes instant cornbread mix
2 eggs
½ cup milk
¼ cup sour cream, plus extra for garnish
(1) 4-oz can diced chilies
½ cup corn
½ cup cream style corn
2 Tbsp olive oil
(1) 11 oz container Mrs. Grissom's pimento cheese spread
Directions:
Combine corn bread mix, eggs, and milk. Stir well. Add ¼ cup sour cream, chilies, corn, and cream style corn. Head olive oil in pan over medium heat. Once skillet is hot, drop cornbread batter in 1-2 TBSP at a time. Cook 2-3 minutes on each side, or until golden brown. Top with spoonful of pimento cheese spread and garnish with sour cream, if desired.