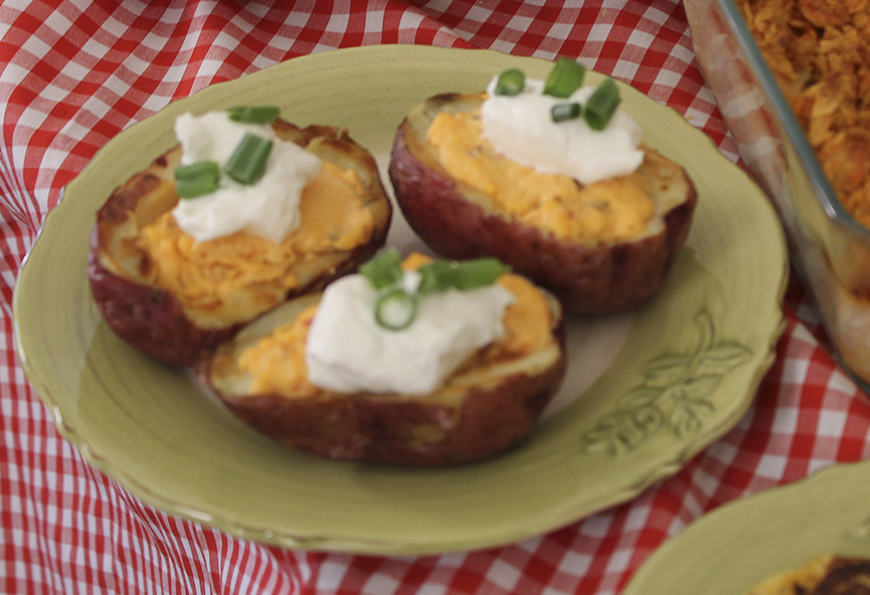 Pimento Cheese Potato Skins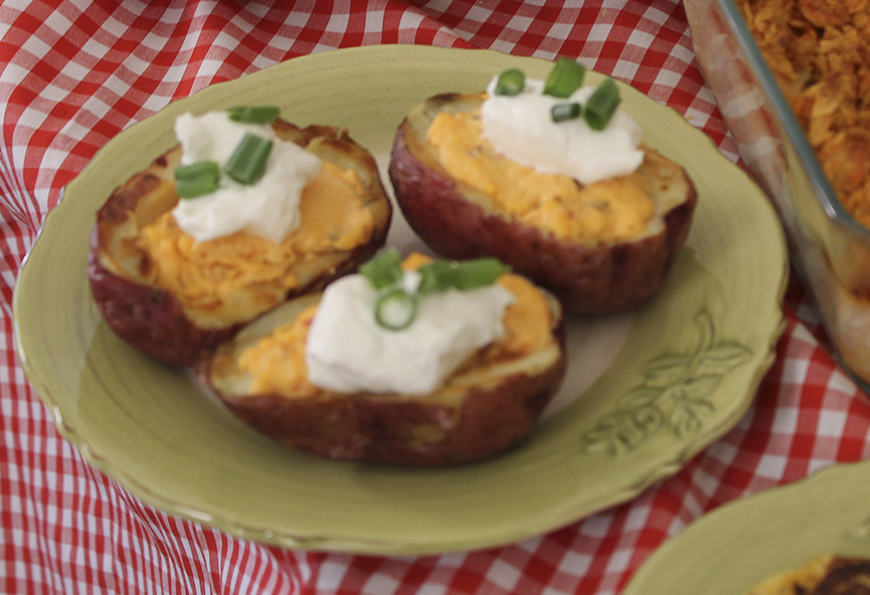 Pimento Cheese Potato Skins
Ingredients:
8 large red potatoes, baked
1 Tbsp olive oil
(1) container Mrs. Grissom's Pimento Cheese
1 cup sour cream, plus extra for garnish
8 pieces bacon, cooked and crumbled
2 green onions, chopped
Directions:
Preheat oven to 400. Cut potatoes lengthwise and scoop out the inside, leaving ¼ inch layer of potato.  Brush both sides of the potatoes with olive oil. Bake for 7-9 minutes and then flip the potatoes. Bake for 5-7 minutes.  Meanwhile, mix pimento cheese spread, 1 cup sour cream, and bacon.  Remove potatoes from oven. Fill with pimento cheese mixture. Return to oven to cook for another 5 minutes. Garnish with sour cream and green onions.