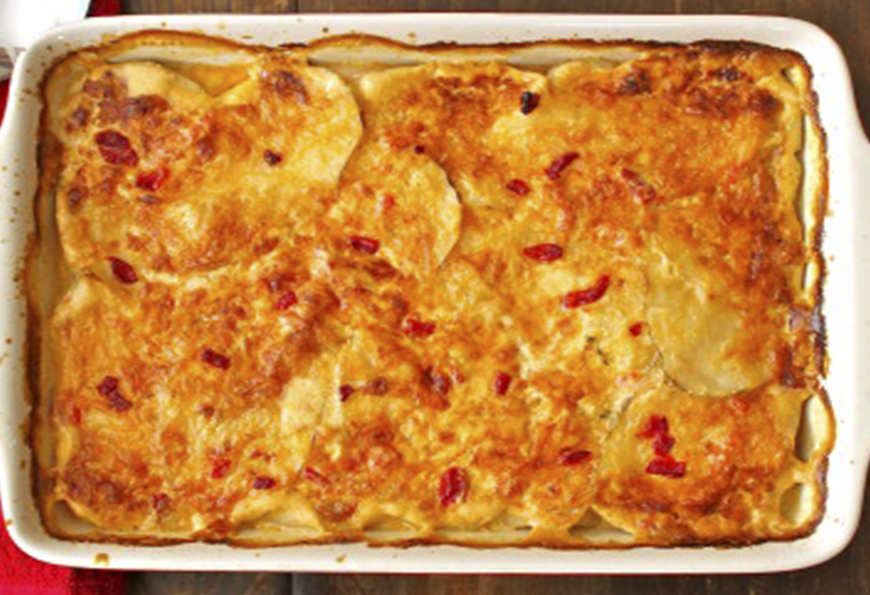 Pimento Cheese Potatoes au Gratin
Pimento Cheese Potatoes au Gratin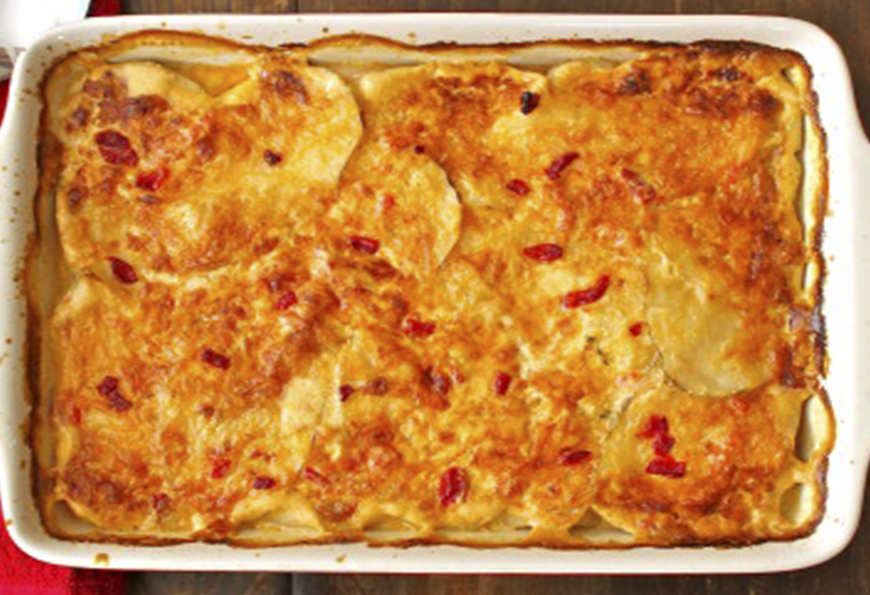 Ingredients:
6 – 8 red potatoes, unpeeled, sliced in ¼" rounds
1 cup heavy cream
2 cloves garlic, finely minced
2 tsp salt, divided
1 tsp freshly ground black pepper
1 Tbsp fresh parsley (or 2 tsp dried)
1 cup cheddar cheese, divided
1 cup Mrs. Grissom's pimento cheese spread
Directions:
Pre-heat oven to 350 degrees.
Add potatoes to large pot, add water until covered.
Add 1 tsp salt. Bring to a boil and boil for 10 minutes. Remove from heat, drain.
While potatoes are cooking, add cream and garlic to saucepan. Bring to a simmer
and add remaining tsp of salt, pepper, and parsley. Simmer for 2-3 minutes, until
garlic becomes aromatic.
Add ¼ cup shredded cheese and Mrs. Grissom's  pimento cheese spread. Stir until mixture is smooth.
Add 1/3 of the potatoes to the bottom of a greased, 6-qt casserole dish. Cover with 1/3 of sauce mixture.
Continue layering, making 3 layers. Top with remaining shredded cheese.
Bake for 10 – 15 minutes, covered with aluminum foil. Remove foil for last 5 minutes of baking, or until cheese is brown and bubbly.
Serve warm.